Hi , Friends
I'm so happy to be back to blogging land after about 3 weeks not crafting because of the chicken pox i got. Now i'm fully recovered, back to work and back to my crafting desk :)
another happy news
is i finally got to login to my another email account i can't logon for a long time because i forgot my own password .haha.
how clumsy i am.
i'm so happy to find many emails from people interested in my digistamps and sending links to their blog after they make card with the stamp :)
Thank you so much for everyone support.and today i'm not going to showcase my card but my friends' cards with my digistamp. i'm so honored :)
Here's some cards they make :
Lisa
made cards using
Ai birthday and Ai Bouquet
digistamp on her blog
HERE
.
Jane
made one card using Ai birthday digistamp
HERE
Arabella
made a sweet card using Mi bear digistamp
HERE
Really love it, Thanks Arabella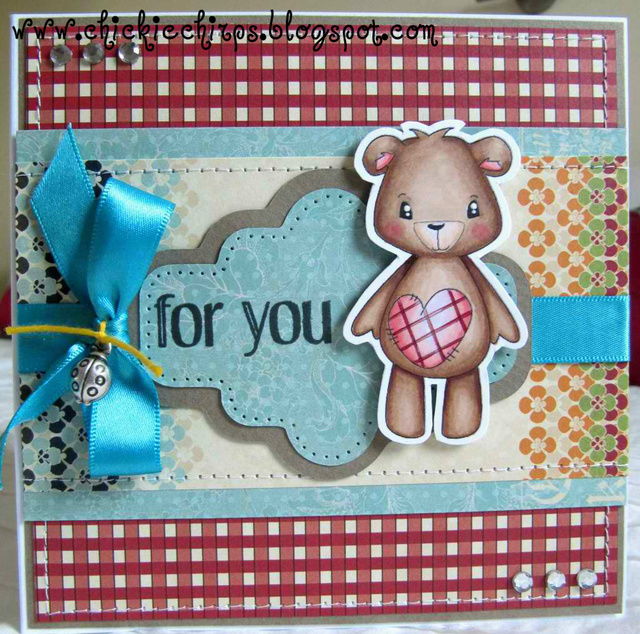 My friend
Brenda
also made one card using Ai digistamp
HERE
I'm honored, Brenda.Thanks :)
I feel honored and super happy seeing these cards.I'm not really sure if there any other cards has been made using my digistamp, but here's my friend who sent me the link and let me know :)

And as a HUGE thank you
, i have
a new free digi stamp
i am going to share today for all my blogger friends :) I have not been drawing for quite a long time, here's my new stamp
Mi bear as Chef
. Just click the picture :) and i hope you like it.
Please join us ! There will be prizes for leaving comments too ! yay!