I'm sooo over the moon excited and honored today to be featured as guest designer at
Penny Black blog
:D
Penny Black is the reason i fell in love with stamping and cardmaking world.
They have adorable hedgies, cute fat cats and irresistably cute Mimi.
Stamping and creating with them will make you smile :)
Here's my card :
Slide / pull the ribbon to see the inside card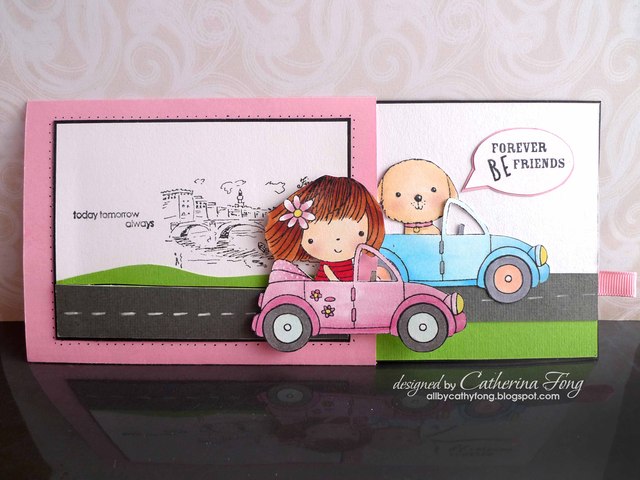 I'm mixing lots of stamps here :)
Stamps : Penny black About Town wood stamp
Penny black Mimi in paris, Sentiments , Thinking of you clear stamp set
Paper : Penny black mix and match cardstock rose garden
Go to
Penny black blog
to view my other cards
Thanks for your support and Thank you Penny Black!
HaPpy EaSteR